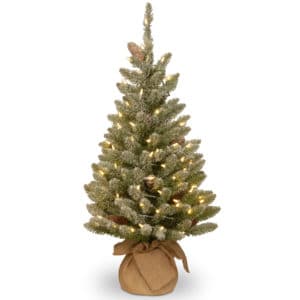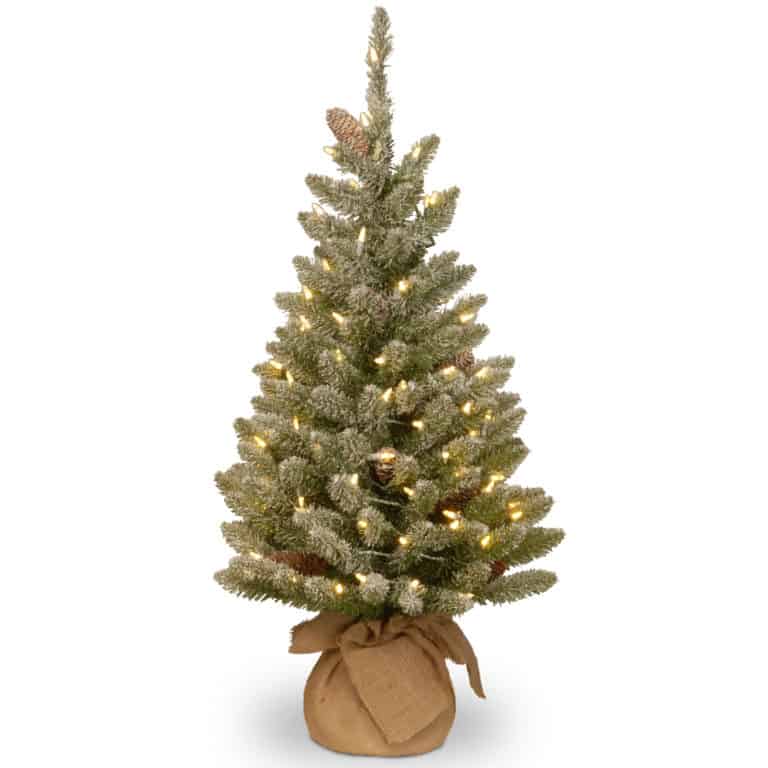 €

44.00
Small but packed with realistic detail. This Snowy Concolor artificial Christmas tree is a perfect small Christmas tree suited for tables, desks and more.
Features
Height: 3ft (91cm)
Diameter: 56cm (22″ inch)
130 PVC Tips
50 Warm White LED Lights (battery operated)
Timer included
Product on backorder; estimated arrival time: end of September.
Select options
Why pre-lit artificial Christmas tree is the best option?
These trees are the perfect option for those who don't want to worry about having the correct set. Every Pre-Lit Christmas tree is designed to have the correct amount of warm white LED lights and is easy to just plugin and go. Our range of trees is easy to assemble and store when not in use with their unique hinged branch construction. The LED lights used on our Christmas trees are also exceptionally durable and long-lasting, designed to retain their shine year after year.
Our pre-lit Xmas trees
Our trees come in various heights from 4ft to an extra-large 12ft. We have the perfect pre-lit tree for your home or for your business. Our Christmas trees are made with realism in mind and feature realistic "Real feel" branch tips. These tips give our pre-lit trees a fuller look yet still retain their shape year after year with superb durability. These Pre-Lit Artificial Christmas trees are a perfect solution for businesses looking to decorate every festive season. With high-quality LED lights that are designed for long-lasting use, these pre-lit trees help save money. And you can add even more lights if you wish to our pre-lit trees as a higher light count means your tree will shine even brighter. Our Pre-Lit Artificial Xmas Trees will give you an amazing display year after year.
You're browsing Ireland's very best selection of Pre-lit Xmas trees. At Christmasland we stock a wide variety of Ireland's top-quality Pre-lit Christmas trees. Our trees are highly realistic, easy to set up and durable.
Get free delivery on all orders over €95 online.
Check also Ireland's best range of top quality un-lit artificial Christmas trees.