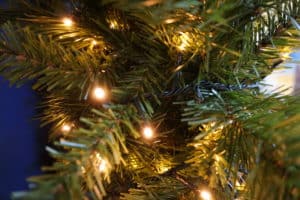 €

59.95 –

€

79.95
NEW CLASSIC WARM WHITE
, is as close to the traditional fairy light colour yet. The Compacts can be used indoors or outdoors. Compact means that the number of lights per meter of cable increases, so you can now have much greater effect lighting without having to overlap many times.
Available sizes
750 Lights (16m Lights plus 8m cable to power source)
1000 Lights (22.5m Lights plus 8m cable to power source)
1500 Lights (34m Lights plus 8m cable to power source) - sold out
Features
8 functions, including static
8hr timer
IP20 transformer - suitable for outdoor use
Lead cable: 8m (green colour)
Distance 1st-last bulb: 16m
Total length: 24m
Select options
Various types of Christmas Tree Lights
Here at Christmasland.ie, we are extremely proud to bring you an exceptional and extensive range of Christmas Tree Lights. Sourced from across Europe. We call all sorts of Christmas lights. From durable and hardy outdoor Xmas lights to indoor battery Christmas lights suitable for trees and shelves. We even unique Christmas Light LED sculptures for superb choice.
How many Christmas Tree Lights do you need
How many Xmas lights you need will likely depend on how you want to decorate. If you have a small office Christmas tree. A pack of 24 LED Christmas battery lights would be ideal. Meanwhile for a large 6-7ft Christmas tree. A larger pack of LED lights like a 1000 pack will be needed.
Indoor & Outdoor Christmas lights decoration ideas
Xmas lights are an incredibly versatile decoration that is not just for trees and outside homes. Our range of battery lights is highly versatile for your needs. From battery-powered LED light thatches for house plants. You can also re-use an old, empty wine bottle, fill it with a small pack of battery lights for a wonderful Christmas table piece.
Learn how to wrap a tree with Christmas lights
Decorating your Christmas tree with lights is a pretty simple task in itself. If you are using a mains powered light, make sure to check the Xmas lights so they are all shining. Then put the cord down the back of help disguise the main wire. Once that is done. Wrap the Christmas lights around the tree in whatever way you want. However, we do recommend that you loop your festive lights to keep them tighter to the tree. Especially if you have young children or pets.
You're browsing Ireland's very best selection of indoor/outdoor Xmas tree lights. These festive lights are dedicated to decorating your Christmas tree. Various colours and styles are available.
Get free delivery on all orders over €95 online.
Check also the best range of top quality artificial Christmas trees in Dublin.