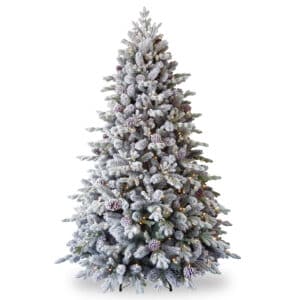 €

995.00
A delightful, crisp white Christmas tree featuring stunning LED lighting. The Snowy Waterford artificial Christmas tree brings the winter wonderland inside your home.
Features
9ft (274cm)
187cm (74″ inch) Diameter
5094 Feel Real PVC & PE (polyethene) Tips give our trees a realism that best mirrors nature's design
750 warm white LED lights
Comes in 3 sections
Decorated with cones
Easy setup thanks to hinged sprung branches
Highly realistic, premium quality Christmas tree
No mess, no fuss, and will make Christmas a hit for years and years
Read More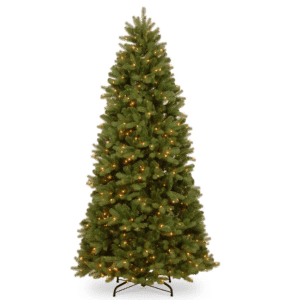 €

1,495.00
The Newberry Spruce
is a classic Christmas tree that will evoke the feel of the season every time you see it and with this new slim variation, you can enjoy the incredible realism without taking up much space.
Features
Height: 12ft (366cm)
Base 70" inch when branches are fluffed out
4518 Feel Real PVC Tips
Comes in 3 sections
1350 Warm White LED lights
Complete with quality folding metal stand
Easy setup thanks to hinged branches
Highly realistic, premium quality Christmas tree
No mess, no fuss, and will make Christmas a hit for years and years
Read More