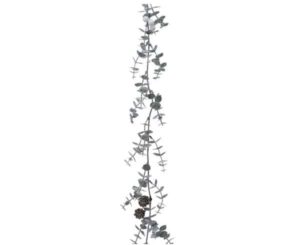 €

16.95
A fabulous 5ft Eucalyptus Christmas Garland with an Australian twist. This festive garland is a fantastic addition to your Christmas decorations this season.
Features
Length: 5ft (150cm)
Decorated with white foam berries and glitter
Made of highest quality materials
Add to cart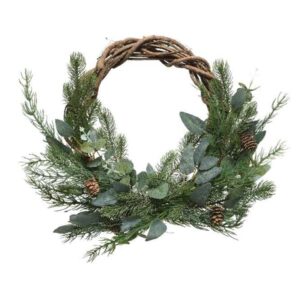 €

39.95
Beautifully decorated premium Christmas wreath. This wreath is packed full of exceptional detail, between the twisting wood on top.
Features
Embellished with artificial pine, eucalyptus and pine cones
Natural detail: willow
Crafted with attention to detail
Size
40 x 40 x 12cm
Add to cart