Sorry, this product cannot be purchased.
Showing all 13 results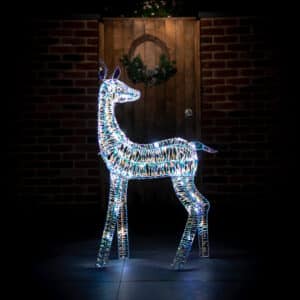 €

115.00
Standing tall and radiant, the 110cm standing Reindeer adds enchantment to your Christmas holiday decor. The 70-embedded White LED Lights cast a captivating glow indoors and outdoors. Crafted for durability and easy setup, this Iridescent Reindeer embodies the spirit of the Christmas season in style.
Features:
Size: 110 cm
Number of LED Lights: 70
Colour of Lights: White
Indoors/ Outdoors: Outdoor
Add to basket