Looking to make spectacular Christmas decorations on your storefront, hotel or establishment this year?

Christmasland.ie welcomes trade enquiries from commercial businesses. We're well experienced in supplying restaurants, hotels, retail shops as well as other businesses all that they need for Christmas.
We can help your business create the ideal commercial Christmas decorations and buy the right components to create impressive displays and wow your customers.
Natural looks but built to last
Christmasland sources Artificial trees, Garlands and Wreaths from some of the top manufacturers in the world. Our trees are built to incredibly high-quality standards with many sizes available. From standard 7ft tall trees that will install festive spirit in your shop front to awe-inspiring 12ft giants that will really give your guests an impressive welcome at reception.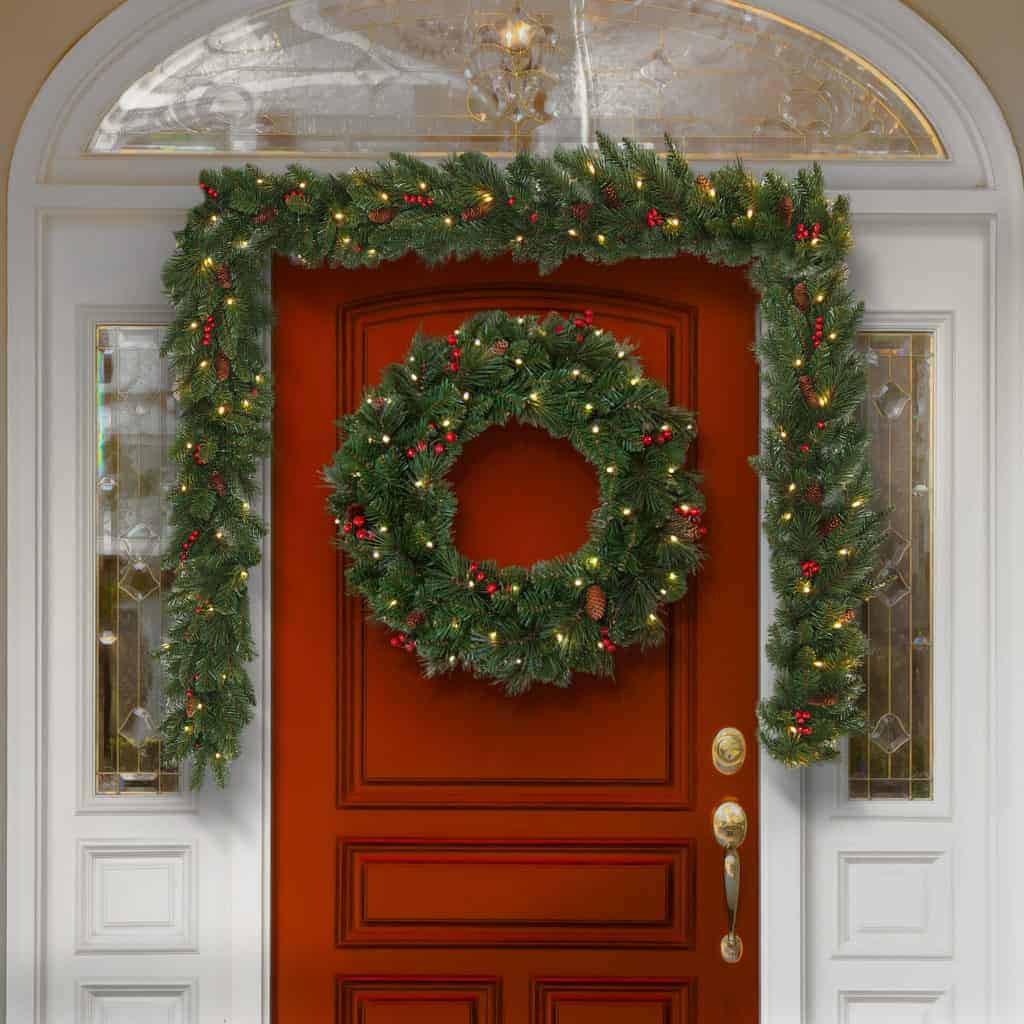 On top of that, these trees and garlands are built with lastability in mind, allowing your business to save and re-use year after year. Each tree is made with incredibly durable polythene shaped into a realistic look. Meanwhile, trees with built-in lights use long-lasting and energy-saving LED lights that don't sacrifice brightness. Our Garlands and Wreaths come in a variety of types, from wintertime flowers to impressively realistic-looking wood weaved. Christmasland prides itself on stocking some of the best designs globally.
Shine Bright, keep the energy bills out of sight
Christmasland is proud to stock some of the top brands of Christmas lighting for indoor and outdoor use. We stock a large range of lighting comprised of various colours, light types and number of lights. All of our lights are LED, giving you high-quality brightness and low power usage. Christmasland offers a selection of battery-powered lights and AC mains lights giving you plenty of choices. Brighten up your staircases, storefronts, reception desks, bars and more with our lighting options. Please feel free to contact us if you are looking for a commercial Christmas lighting solution for your business.
Create a Christmas scene your customers will adore
One of the finest Christmas scene makers across the globe. Christmasland is delighted to stock Lemax Christmas scenes. These incredibly intricate and detailed Christmas scenes proved a massive hit with our customers last year. Perfect for storefronts and in-store displays that will surprise and delight your customers along with snapping some pictures for social media (Top tip: Encourage this in your customers along with tagging your business. It's a great way to get interest online!). Christmasland is once more stocking Lemax products. Please inquire for more details regarding commercial Christmas decorations.
Christmas Decorating Services
At Christmasland we have a dedicated Christmas Decorator Specialist who can quote you on everything starting from Xmas tree decoration to full Christmas installation. Contact us directly to learn more!
Beat the Christmas Rush and inquire now
Christmasland is happy to help your business set up a fantastic Christmas display that will enrapture your customers at one of the busiest times of the year. If you have any queries about our products or are looking for advice. Please feel free to contact us via the contact form below or email us.
Get your business ready for Christmas 2020!
Christmasland.ie is rolling out all the stock that makes Christmasland.ie Dublin's favourite Christmas decorations showroom. Before the silly season completely takes hold we're offering trade and commercial businesses exclusive pre-christmas deals on a variety of Christmas products. This is a great opportunity to get your business decorated and ready for the Christmas season.
Call 01 296 0212 or email any commercial Christmas decorations enquiries on Outdoor Xmas Lights & Artificial Christmas Trees below: